Chris Lukhaup's rare shrimps at Seahorseaquariums.com
Chris Lukhaup
&
Special Event On
27th of April 2013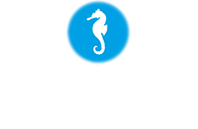 DATE OF BIRTH
April 08 , 1970 in Kronstadt / Transylvania ( Member of German Minority in Romania)
EDUCATION
1989-1991 High School in Waiblingen
1994-1997 Ludwig Eberhardt Gymnasium / Stuttgart
1997- 1999 Study of Philosophy at the Universtiy Stuttgart
JOBS
1986-2008 Bassplayer of the Band 'Atrocity'
Lots of CD- und Videoclips for MTV and Viva
Studiomusician for other Bands,Projects and Productions
Bassplayer and Songwriter of the Band Leaves Eyes
World and European Tours with both bands
Aricles and Photos in Magazines and Journals Worldwide
Research Associate : Museum Leiden / Nedetherlands, Section of Invertebrate Zoology
Carnegie Museum of Natural History Pittsburgh /USA
Humboldt Museum Berlin / Germany
Many Collecting trips and Expeditions to:
Cuba
Chili
Argentina
Mexico
Australia
USA
Panama
Singapur
Malaysia
China
Hong Kong
Indonesia
Brasil
Japan
Europe
Sliawesi
Papua New Guinee
Sri Lanka
Exhibition in preparation
Chile Naturalmente - Santiago de Chile 2013
Books in preparation
Invertebrate Atlas ( Freshwater)
Insects of Chile
Freshwaterfauna of Chile
Several Aquarium Books
Aquascaping
Important Publications:
Krebse im Aquarium - Dähne Verlag (März 2005)
Süsswasserkrebse aus aller Welt - Dähne Verlag (März 2003)
Süßwassergarnelen – Graefe und Unzer Verlag; ( Februar 2008)
Süßwasser-Krebse von Chris Lukhaup und Reinhard Pekny von Gräfe & Unzer (2009)
Schnecken fürs Aquarium von Chris Lukhaup und Alexandra Behrendt von Gräfe & Unzer (2009)
Faszination Bienengarnelen von Carsten Logemann, Frank Logemann, und Chris Lukhaup von Dähne 2009
Nano-Fibel: Dähne (2008) Herrausgeber Reinhard Pekny und Chris Lukhaup
Nano Meerwasserfibel: Dähne Verlag (2009 ) Sandra Preis und Chris Lukhaup
Faszination Bienengarnelen Dähne Verlag 2009 - Carsten und Frank Logemann, Chris Lukhaup
Papers
Nature :Ecology: Parthenogenesis in an outsider crayfish Gerhard Scholtz, Anke Braband, Laura Tolley, Andre Reimann, Beate Mittmann, Chris Lukhaup, Frank Steuerwald & Günther Vogt Nature, Issue 6925, Volume 421 (20 February 2003)
Lukhaup,C. & Pekny,R. - Cherax (Cherax) holthuisi, a new species of crayfish (Crustacea: Decapoda: Parastacidae) from the centre of the Vogelkop Peninsula in Irian Jaya (West New Guinea), Indonesia. Zool. Med. Leiden 80-1 (7), 00-ii.2006: 127-132, figs 1-3.ISSN 0024-0672.
Lukhaup, C. & Herbert, B. 2008 01 03. A new species of crayfish (Crustacea: Decapoda: Parastacidae) from the Fly River Drainage, Western Province, Papua New Guinea. Memoirs of the Queensland Museum 52(2): 1–7. Brisbane. ISSN 0079-8835
Cherax (Astaconephrops) boesemani, a new species of crayfish (Crustacea: Decapoda: Parastacidae) from the centre of the Vogelkop Peninsula in Irian Jaya (West New Guinea), Indonesia C. Lukhaup & R. Pekny
Parthenogenetic Alien Crayfish( Decapoda: Cambaridae) spreading in Madagascar - T.Kawai,G.Scholtz,S.Morioka,F.Rananamandimby,C.Lukhaup and Y.Hanamura - Journal of Crustacean Biology
Crayfi sh Fauna of the Tennessee River Drainage in Mississippi, Including New State Species Records Susan B. Adams, Christopher A. Taylor, and Chris Lukhaup 2010 SOUTHEASTERN NATURALIST 9(3):521–528
Posters
Several Posters for Fish and Game Division / USA
Freshwater crayfish
many Posters for the aquarium industry
Consultant for the Aquarium Industry
The Event
This new event with Seahorse Aquariums is a great opportunity to meet Chris who is the worlds leading dwarf shrimp and crayfish specialist. The first freshwater shrimps appeared in tanks around the world some years ago, triggering a new and dynamic trend. Freshwater invertebrates like crayfish, snails, crabs and, first and foremost, shrimp have since simply stolen fishkeepers' hearts.
Chris will take us through what is required to setup a shrimp nano tank and explain the maintenance and care needed for these aquatic animals. Also to help understand Water parameters, Breeding, Colour morphs, required filtration & Problems and solutions.
There is a huge variety of dwarf shrimp including red cherry, King kong, Shadow panda, black tiger and red ruby to name a few. Prices for shrimp vary from €2 to up to €5,000 per shrimp.
There will be at the event special shrimp starter packs which will have everything that you need to get started including shrimps. We will be offering at the event some special prizes of exclusive and rare shrimps to people who attend the event.
Come and find out about the nano world that most of us fish keepers may over look. Nano Shrimp tanks would make an ideal children's first venture into the underwater world.
There will be gifts for attendees of the event.
Join us for an informative evening in a friendly environment, and benefit from some never to be repeated offers on Dwarf shrimps and Crayfish.
Book early as numbers are limited!
For more information on Chris, has ventures around the world, Please look a the links on this page. We also have some video footage of different expeditions that Chris has done over the years.
Don't miss out on: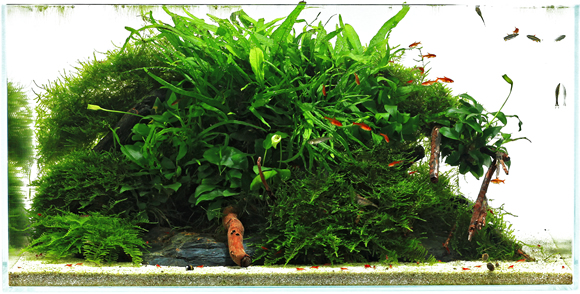 Special Guest At The Event,
STEFAN WALTER
DENNERLE AQUATIC
PLANTS AND AQUASCAPING
Stefan will speak in general about aquatic plants, especially their origin and long way from their habitat to the retail shops and then to the end customer. He will show lots of photos from the plantahunter tours and explain how plants live what they need and how to keep them alive in the aquarium. Furthermore he will speak about algae and how to avoid them.
In regard to aquascaping Stefan is not an award winning aquascaping specialist, however he has setupmany aquaria & also been a judge for some aquarium and nano contests and knows what a well scaped aquarium looks like.
He will introduce the Dennerle aquascaping range and explain the advantages. On top of that I will introduce the people to the so-called 7 Dennerle rules and will brush briefly the most important products and explain why it makes sense to follow rules in order to set up an aquarium.