Owned and operated by Marine Biologist Kealan Doyle is widely regarded as the nation's leading Aquatic expert, Seahorse Aquariums are the largest aquatic specialist shop in Ireland.
In addition to the live species you'll find at Seahorse aquariums.com, we also offer the most complete selection of fish and aquarium supplies in the industry on the website.
Seahorse Aquariums whose first concern is for the health of your aquatic life. Our aquatic team takes extraordinary measures to ensure that all aquatic life receives the best possible care until they arrive safely to your home.
Meet The Team!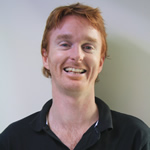 Kealan
AKA the Seahorse man, Kealan is a Marine biologist from Galway university who decided to try breeding seahorses. Having travelled the world to study seahorse in captivity, Kealan has a wealth of knowledge on the creature and there is not much he can't tell you about them. Kealan also runs the shop and team at Seahorse Aquariums to make sure that every customer is looked after and Happy.
Daniel #1 (A.K.A Irish Dan)
Daniel has been in the aquatic retail trade for well over 10 years. Daniel has great Marine and freshwater knowledge on live stock and dry goods. He also is responsible for all the tank dressings in the shop. He has great advice on all aquariums and equipment, as well as the right fish for your current or planned tank.
Jimmy
Jimmy is a cabinet maker by trade. He is responsible for making Seahorse aquariums store great! Jim also is a member of the Aquafab custom tank building team. There is no tank that cannot be built. Jim's cabinets for aquariums are like no other – Just see the show room at seahorse and you will agree.
John
From Transylvania John has been keeping fish from the age of 5. He is our freshwater specialist and used to breed over 2000 freshwater fish monthly. John is big on fish nutrition and diet needs. He is passionate for aquatic plants and rare species of freshwater fish – Just ask him – He will find what you are looking for.
Darren
Darren has a wealth of experience with everything from cold water, tropical, reef , planted tanks and everything in between. He will try breed most things that comes his way, favouring plecos and small fish. He has been the chairman of the Irish tropical fish society and the Irish federation aquatic society. He is training as a show judge and currently holds the position of junior judge. He looks after the breeding of the seahorses and clownfish.
Jay
Jay is the second member of our volunteer group. Jay has lots of experience in the freshwater and marine departments. Jay also organised all of the web orders to make sure everyone gets what they are after on time.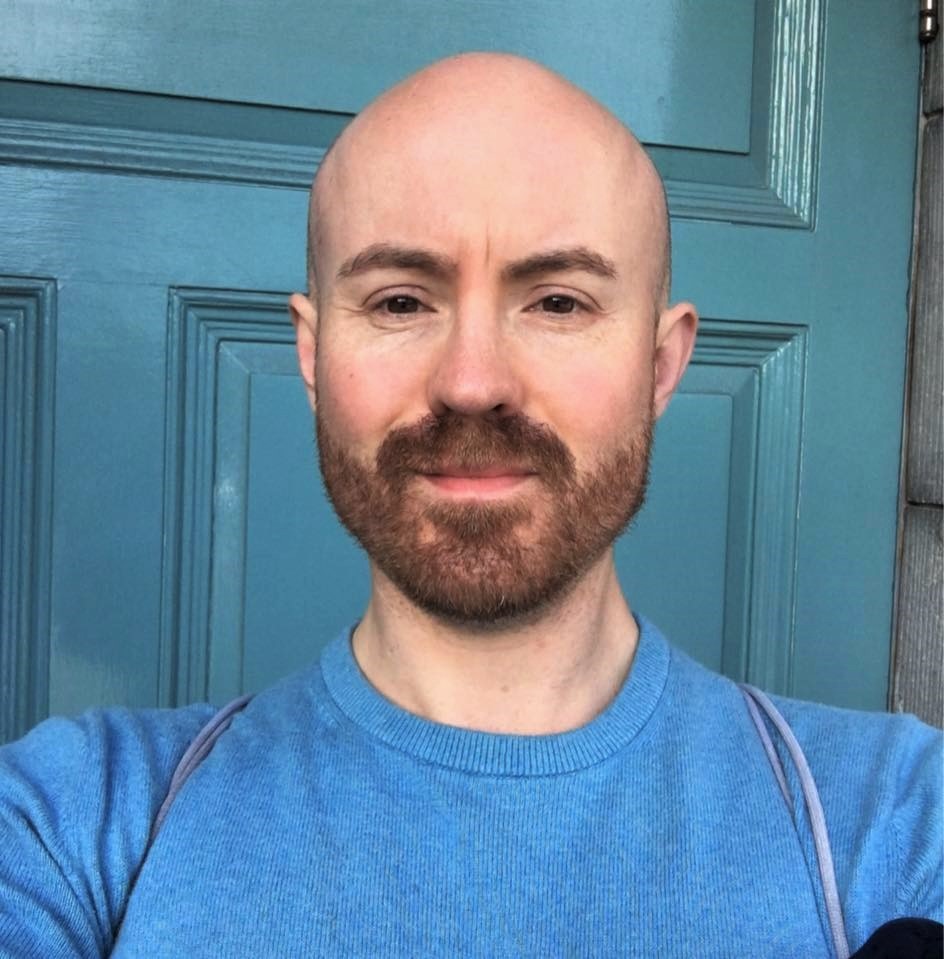 Daniel #2 (A.K.A UK Dan)
From the UK, Daniel has been working in the aquatic industry for over 14 years and has been keeping fish for as long as he can remember. Daniel is our marine specialist and brings a wealth of experience having worked with TMC and other prestigious aquatic shops in England. If you want to get his attention simply say "Ello gov'na".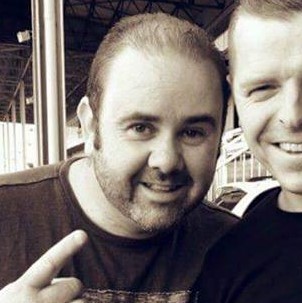 Derek
One of our most experienced maintenance team members, Derek will install, maintain and fix your aquarium in no time! He has been in the hobby for over 20 years and as you can tell nothing fazes him. In his spare time, you'll most possibly see him gigging playing his electric guitar somewhere in Ireland. Derek has two passions in life 1) saltwater tanks and 2) guitars.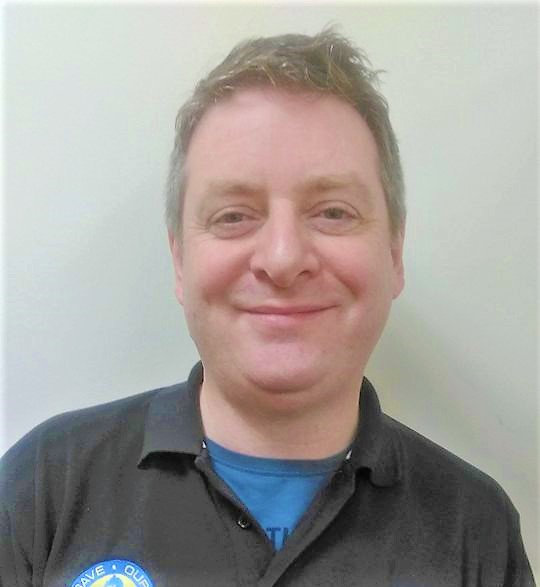 Steve
When it comes to marine life and corals in particular, you can't put Steve's knowledge into words. Steve (or Marine Steve) is a successful YouTube vlogger, his marine work has been published in numerous aquatic blogs and magazines (in the USA). He's also one of our top techie experts. Programming lights and high-end gadgets is a piece of cake! As a matter of fact cheesecake is his favourite cake – in case you want to surprise him.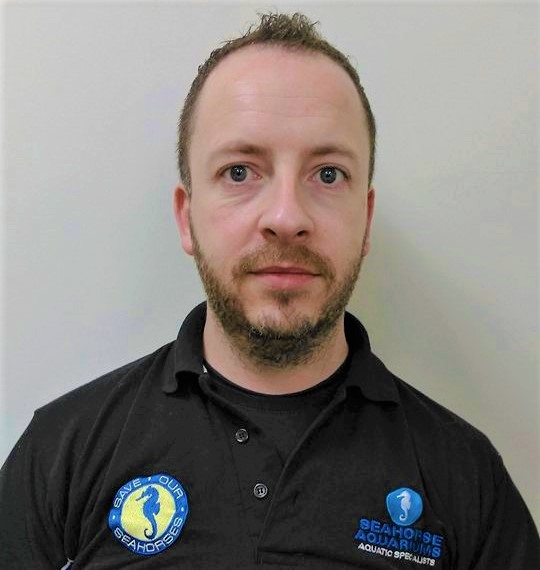 Cian
Cian, a well-versed aquarist with an abundance of experience in marine and freshwater, is the brains of the company! Cian is like Superman one minute you'll find him in the office going through piles and piles of documents, the next in the shop-floor serving customers. No one knows where he finds the time to knock things off his endless to-do-list. He has completed the Strong Man challenge and he's a gym goer – so… don't mess with him ;).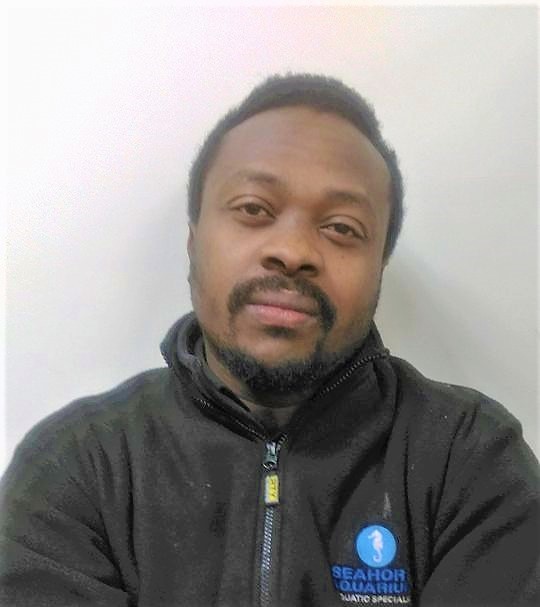 Denis
Denis was trained as a chef, but his knowledge of fishkeeping meant we wanted him here! We brought him over to the fishkeeping side, and now he's one of our shop and maintanence crew. He has a huge range of knowledge when it comes to marine systems, and anything electrial. Got a tech question? Denis is your man!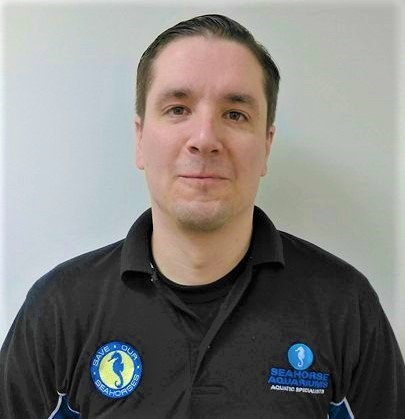 Liam
Liam is part of our freshwater team and has been involved in the industry for nearly 20 years. He previously worked in both the "Fintastic Aquatics" and "Fish Antics" shops. He's been fish keeping since he was very young, and currently owns 17 of the largest clown loaches in Ireland! His prized possesion is his 18 year old Loach called "Superdude". He also works as a singer, so don't be alarmed if he breaks into song while catching your guppies!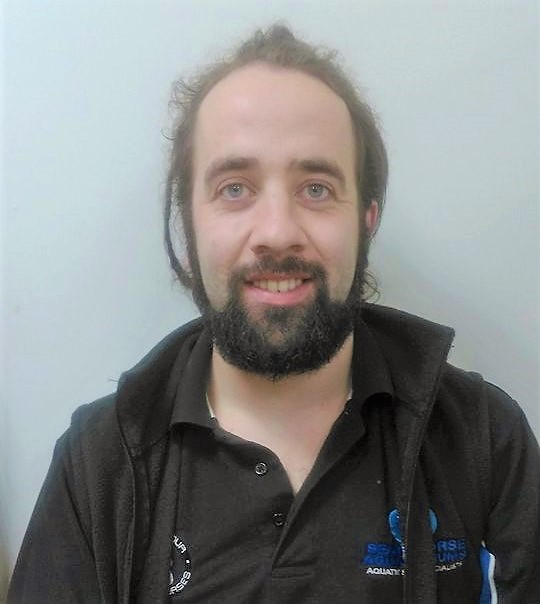 Glen
Glen is a jack-in-the-box here! One minute he's building tanks, the next he's catching you some fish. He's got knowledge of all areas - so ask him whatever's on your mind. He's got a degree in Wildlife Biology, and is also a rock climber! If we ever need to grab something from the warehouse that's out of our reach, we just call Glen. He climbs up the shelves like a monkey!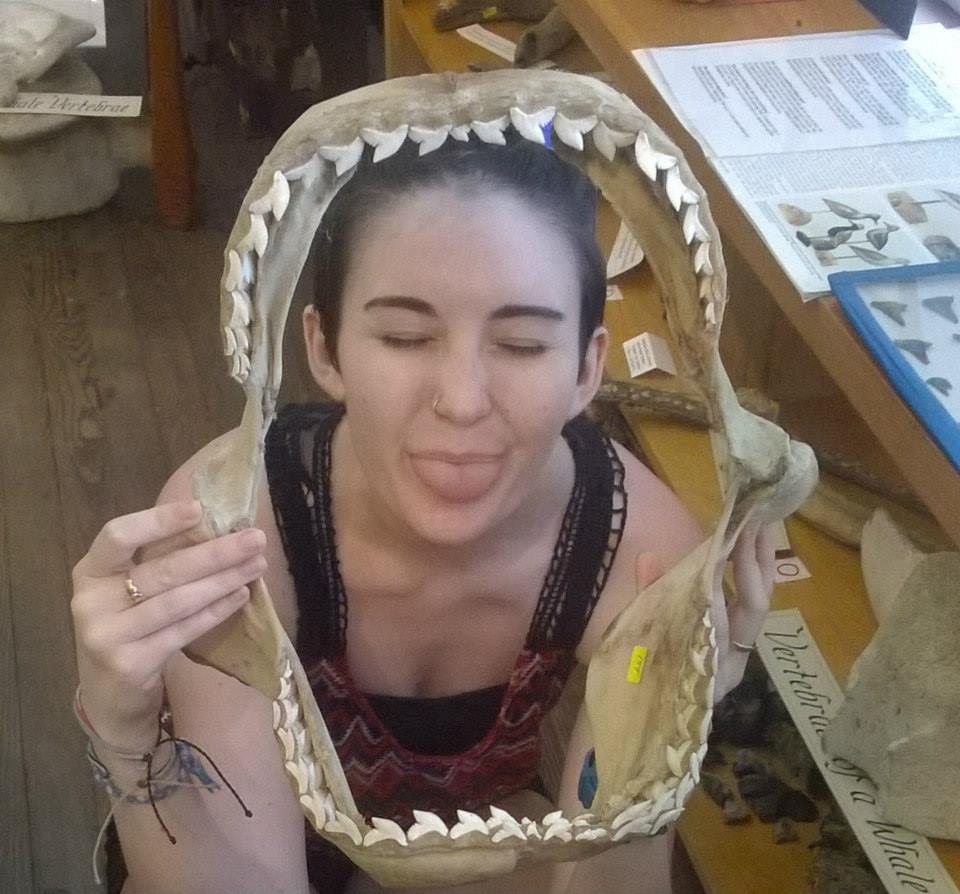 Eimear
Eimear looks after everything online-based. She runs all of our websites and social meda, and organises educational talks here from time-to-time too. She also has a wicked knowledge of apex predator fish. She studied marine biology and her speciality is sharks! She's also the ONLY Irish ambassador for the world-reknowned "Sharks4kids" program.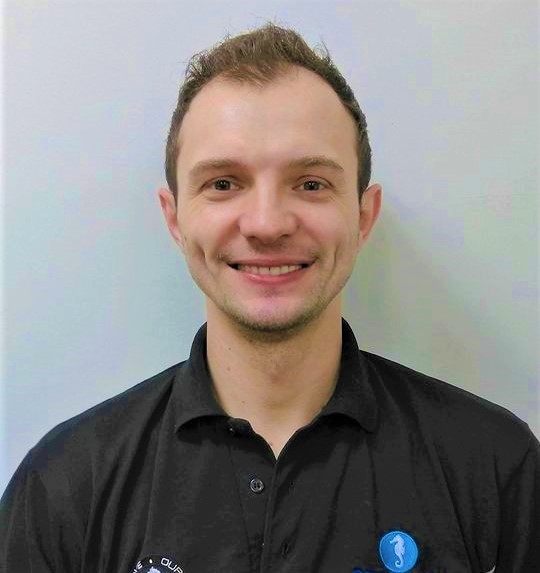 Daniel #3 (A.K.A Romanian Dan)
We have to stop hiring people named Daniel... Danny is the newest member of our maintanece team. He's usually out on the road cleaning, fixing, and installing fish tanks across the country. He also looks after our prized tank in The Square Shopping Centre Tallaght. Also. ask him to show you a picture of his French Bulldog puppy!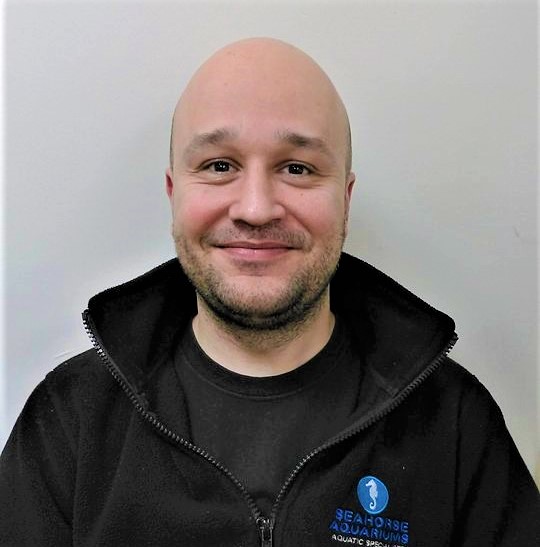 Niko
When we asked Niko what he wanted us to put in this bio he said "tell everyone I'm the bald and crazy one" - so there you go! Niko is the newest member of our team, and works to keep our warehouse in check. You'll often see him on the floor fixing and stocking shelves. Feel free to ask him anything about freshwater too though - especially about freshwater shrimp.