Custom Built Aquariums
Custom made fish tanks add a touch of class to any environment. Seahorse Aquariums have over 20 years experience in the installation and maintenance of aquariums for corporate clients, individuals and Public aquaria.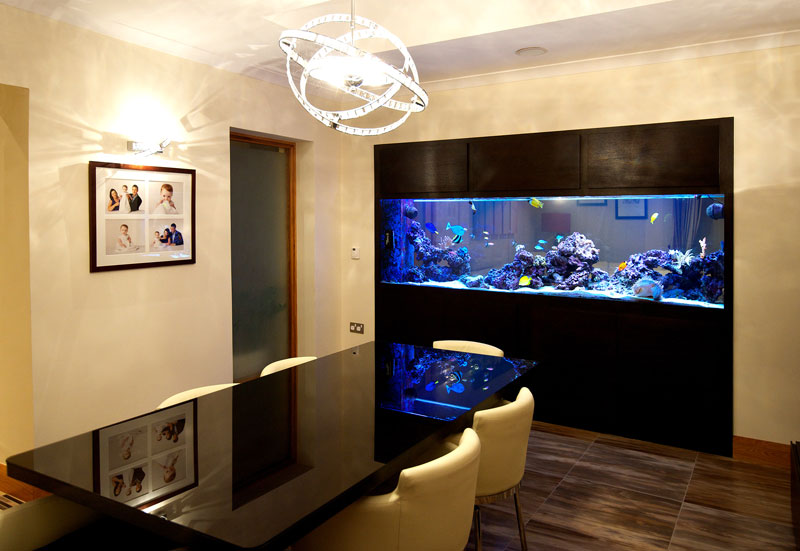 Professionalism
At Seahorse Aquariums our tank builders are all professionally trained individuals, specializing in Aquariums. Design of tanks and interior design interconnect to become a beautifully crafted piece of furniture that compliment its surroundings in a serene, natural way.
The finishing on your Aquarium is guaranteed to match any finish to compliment its surroundings. Customer input is regarded by our craftsmen as of the utmost importance, and no job is too complicated. We have a range of professionals to call at our fingertips.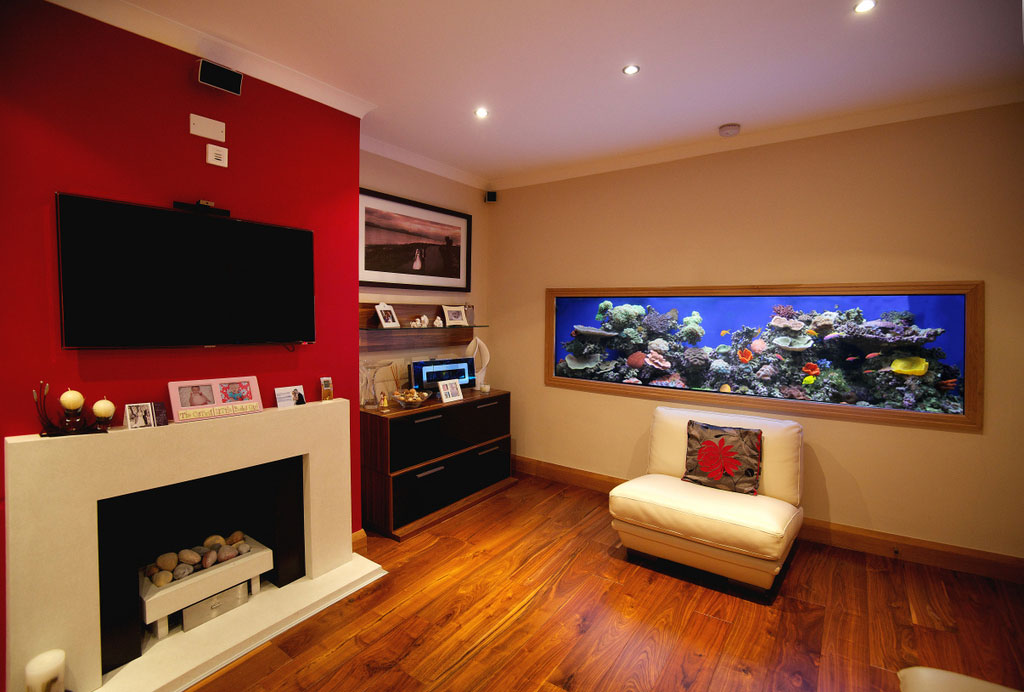 Custom Made&Budget Aware
Initially, one of our team will call to your home to do an initial consultation. During this time , we can establish the aquarium size, placement and design. The aquarium will then be designed, from glass specification, powder coated steel frames and material finish. Aquariums can be either fully automated computer monitored systems or a basic home aquarium. In creating the custom built aquariums we have many options for budget conscience clients.
Intallation
Once the Aquarium has been custom made to our client's specific requirements our fully trained and skilled craftsmen will ensure it is installed to the highest of standards.This guarantees the client with a perfect finish. Seahorse aquariums ability to monitor all aspects of the build from start to finish, ensures a streamlined project, quickly and to each individuals requirements and budget.
Design
When designing a bespoke aquarium for a client, we look at all aspects of the aquarium. Not only the size, shape and material finish of the unit but also how it can be maintained and the ease at which it can be done. In our time creating such aquariums we have perfected these processes to ensure the clients spends more time enjoying the aquarium rather than maintaining it.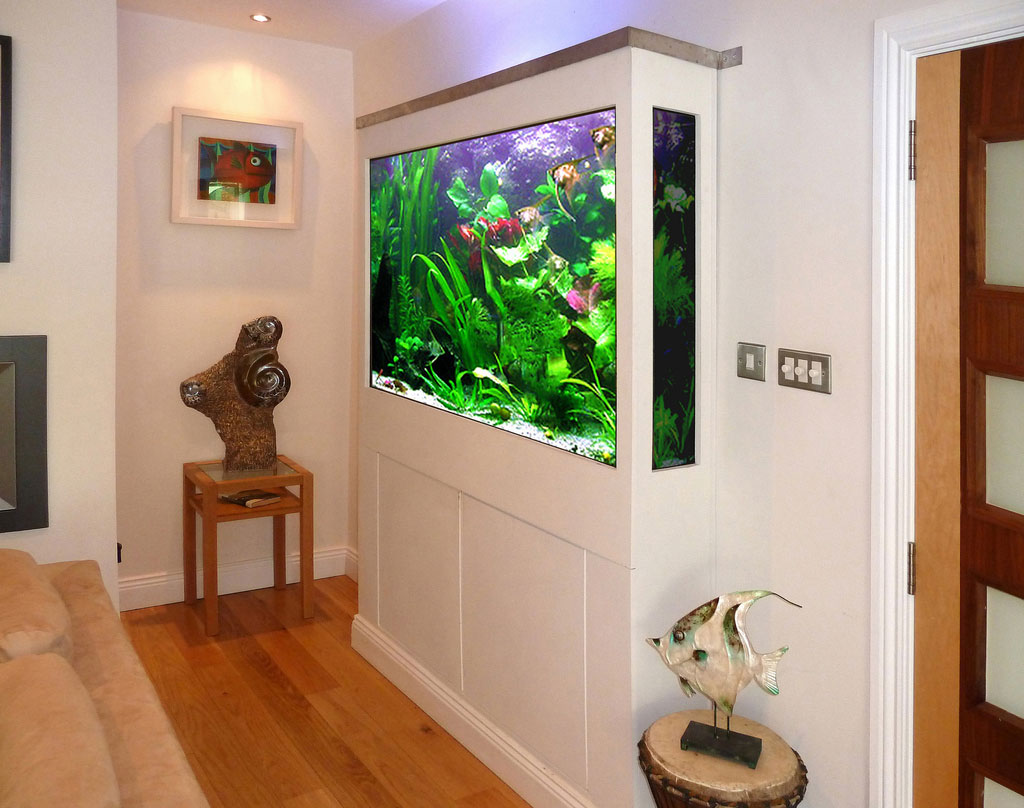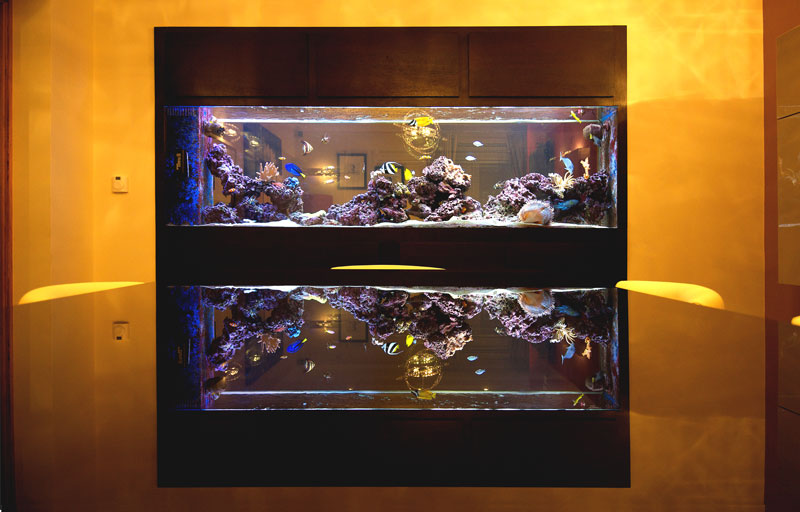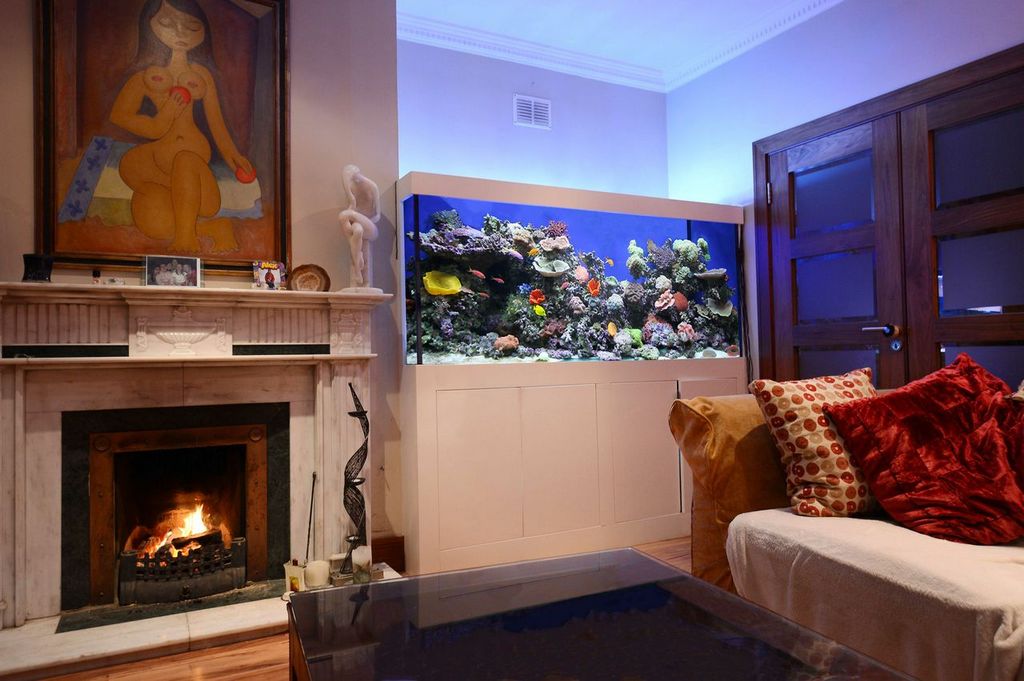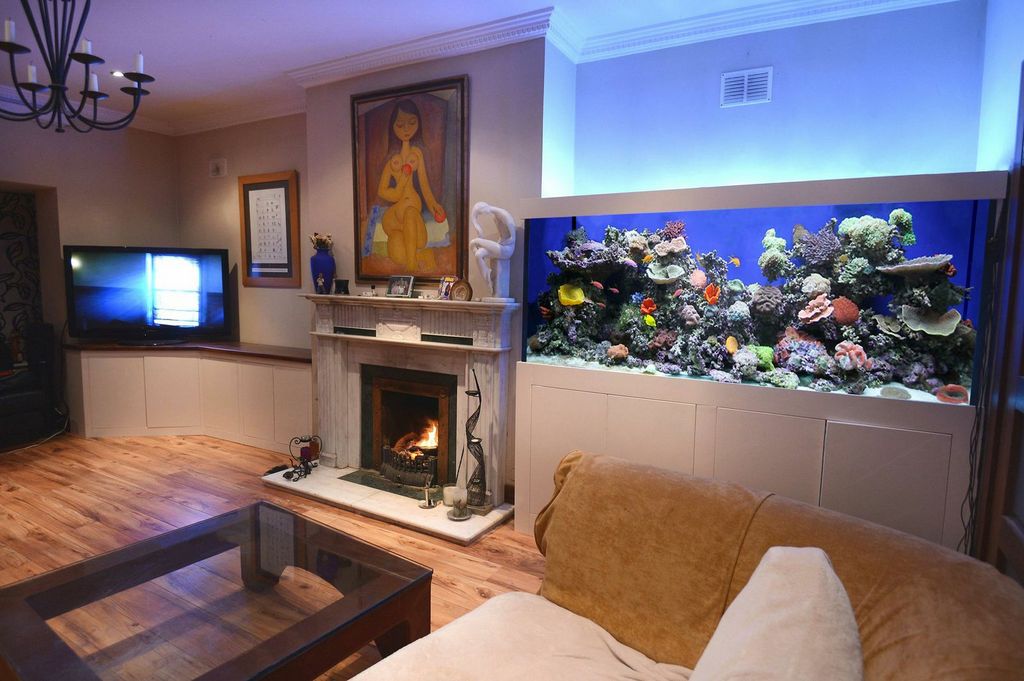 New technologies
We use different types of new technologies to make this possible from fully automated computer systems, enhanced bacteria cultures and biological polymer materials. These processes aid the filtration within the aquarium thus ensuring that a stable environment is achieved for the entire inhabitant's.
Cabinetry Specifications
We offer the client a wide range of colours and styles which can be selected as the aquarium finish. From modern high gloss units to rustic timber finishes. With our in house carpenters we can create the perfect finish to match the customer's requirement and styles.