SAVE OUR SEAHORSES
Award Winning Irish Documentary on the Save Our Seahorses to be aired on Monday 20th May RTE 1 @ 11:15 p.m.
Seahorses live in almost every sea and ocean around the world. They are one of the most majestic creatures found on earth, with seahorse mythology being found worldwide. Seahorses are renowned for their unique morphological features which include the fact that they are the only species on earth in which the male falls pregnant and carries the young to term. It is these unique features and attributes, make's seahorses an intriguing species that has captivated Kealan Doyle the owner of Seahorse Aquariums throughout his life.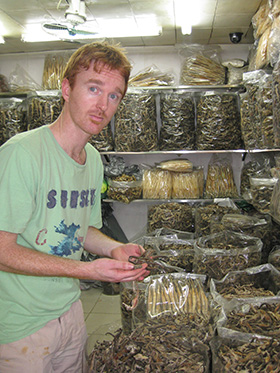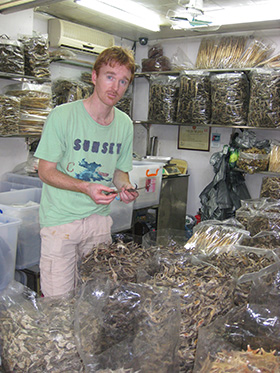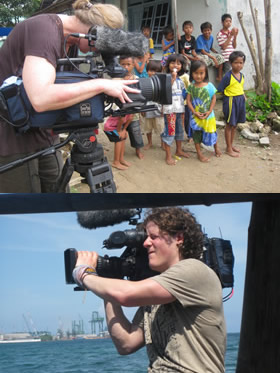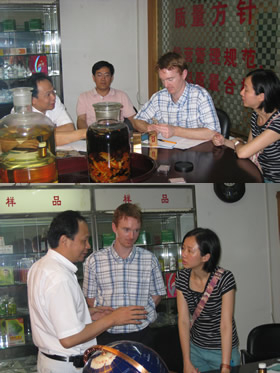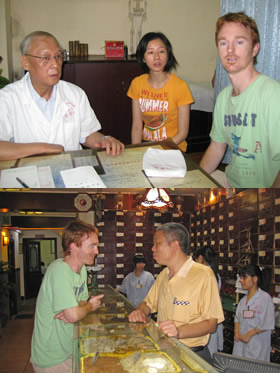 Kealan Doyle and his crew in China
Kealan is a marine biologist and successful entrepreneur who believes passionately in the conservation of seahorses and has worked hard for many years in the cultivation and conservation of seahorses. It was this passion and determination to save seahorses that drove Kealan to investigate the plight of the seahorse and find out the truth; what is really happening to the worlds seahorse population. His journey was documented in a new one hour documentary titled Save Our Seahorses, narrated by none other than John Hurt (Tinker Tailor Soldier Spy, Alien). In this documentary Kealan also visits some of the small fishing communities in Indonesia whose survival rests on seahorse fishing, which supplies the Traditional Medicine Trade in China. He visits China itself and becomes the first westerner to see inside one of elusive seahorse factories and see's firsthand processes such as making seahorse tablets and seahorse tea.
The new documentary has revealed some shocking statistics, including the fact that there are 80 per cent less seahorses in the sea since the 1990s. It also illustrated that more than 150 million of the creatures are killed every year in China, which is seven times the previous reported figure. One market in the city of Guangzhou sells 20 million seahorses a year alone. It was these shocking figures that inspire Kealan to launch the Save Our Seahorse campaign.
Save Our Seahorses (SOS) is a global campaign to highlight the Plight of the Seahorse and to help save these amazing creatures from imminent extinction. It is very simple that if this campaign does not work we are facing a natural disaster. The aims of Save Our Seahorses are:
Awareness – Create awareness of the plight of the Seahorse and encourages alternatives to the use of seahorses in Traditional Medicine Trade (TMT).

Conservation through cultivation - To initiate captive breeding projects in areas where seahorses are actively fished and thus help alleviate pressures on wild populations.
Stop fishing pregnant males - Our research shows up to 100% of males fished are pregnant - if simply held for several days in existing cages and allowed to give birth, this would have a significant positive effect on the wild population.
Marine Reserves - To campaign for the set-up of marine reserves to help preserve localised breeding populations of seahorses which can repopulate surrounding areas.
Habitat Protection - Seahorse habitat is being wiped out globally due to coastal development, pollution and destructive fishing. The preservation of these areas is not just crucial for maintaining seahorse populations globally but for the conservation of marine ecosystems in general.
Eco – Tourism – The designation of seahorse "dive sites" in areas where seahorses are actively fished to show local people that seahorses are worth more alive than dead. These divers will also carry out critical seahorse survey and research work.
To date Save Our Seahorses along with The Seahorse Trust has helped a local conservation group "Marine Conservation Cambodia" set up a seahorse cultivation centre in Cambodia, a popular fishery site for seahorses. Also Wild Aid in association with Save Our Seahorse produced an 8 minute version of our new documentary which is currently being shown on all internal flights within China. Be sure to find us online on Twitter / Facebook and on our new Website. Once on our website don't forget to sign on and show your support for the cause.